SAD VALENTINE'S EVENT IS ON NOW!
A Planet for the Brokenhearted!
Couple massages, tandems, arguing till 4 AM
Who needs love when you have a matchmaking system?!
Welcome to SAD VALENTINES WEEKEND, 3 days in which you'll be able to forge amazing weapons, almost free!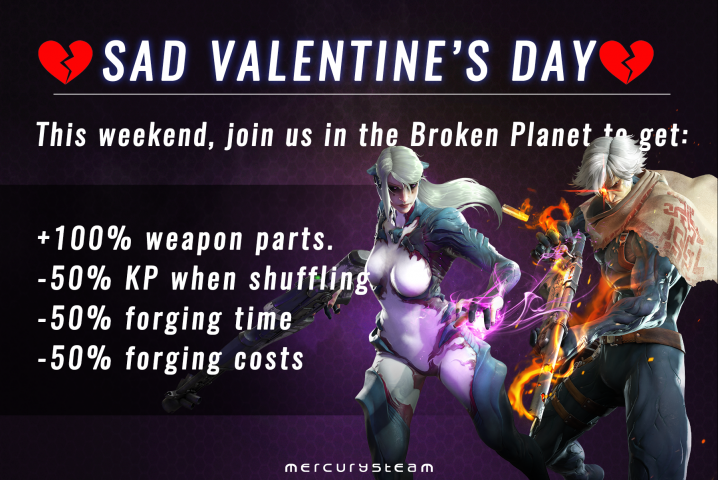 Make sure you stop by and pay us a visit!