MercurySteam is working with actress and model Stefanie Joosten on the creation of a brand-new playable character for Spacelords! This new character will be available in Early 2019.
"I met with several MercurySteam team members at a gaming convention last year, where I had the chance to play Spacelords for the first time and was very impressed by the unique visual style of the game," commented Stefanie Joosten. "We agreed it would be cool to collaborate in the future if the opportunity ever arose, and I am really happy to say that the time is here and now!"
After playing the character Quiet in Konami's Metal Gear Solid V, Joosten will now lend her image and voice talents to play the role of Sööma, a member of the Umbra Wardogs faction, born in the Cydonia region, on distant Mars, as part of a seclusive cult devoted to helping those who suffer pain and oppression.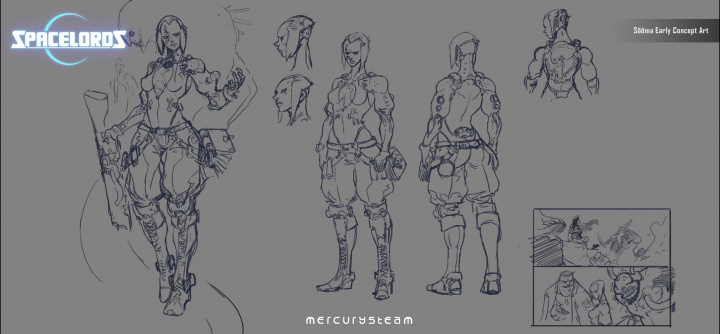 Sööma joined the ill-fated expedition to the Broken Planet as a rite of passage into her Order's senior echelons. But the terrible reality of the war raging over the Broken Planet will put her beliefs and natural kindness to the test.
"Sööma is a really interesting, layered character to play," adds Joosten. "She possesses great inner strength and fights with the conviction of someone who is certain her cause is just, but still harbors a naivety that will clash with the conflict she is about to become involved with."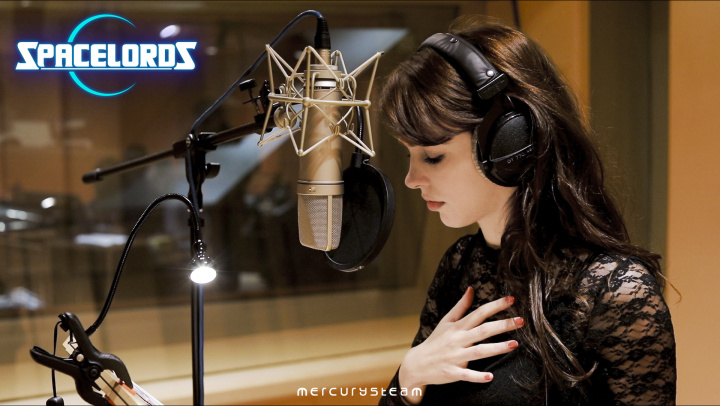 "We have a standing commitment to our community to continue adding top-quality content to Spacelords, and creating this new, iconic character in collaboration with Ms. Joosten adds a whole new level of depth and charisma to Sööma," said Enric Álvarez, Studio Director. "It has been a real pleasure working with Stefanie. We are sure Sööma will become a major "fan favourite" for all our players!"
New to Spacelords? Play now for free!