SpaceGuilds Available Now!
Team-up and play together in the first Milestone of the Spacelords' roadmap.
SpaceGuilds, the first milestone in Spacelords' ambitious Roadmap is now available. This new, game-changer feature is now available for all PlayStation 4, Xbox One, Windows 10 and PC Steam players of MercurySteam's 4 v 1 Free to Play shooter.
Upon creating a new SpaceGuild, players will be able to team-up with friends and fight for better rewards and beating the highest scores in each of Spacelords' 17 free missions. These SpaceGuilds can even be formed up by cross-platform players, with Steam users allying with PlayStation 4 players, or with Xbox One and Windows 10 players.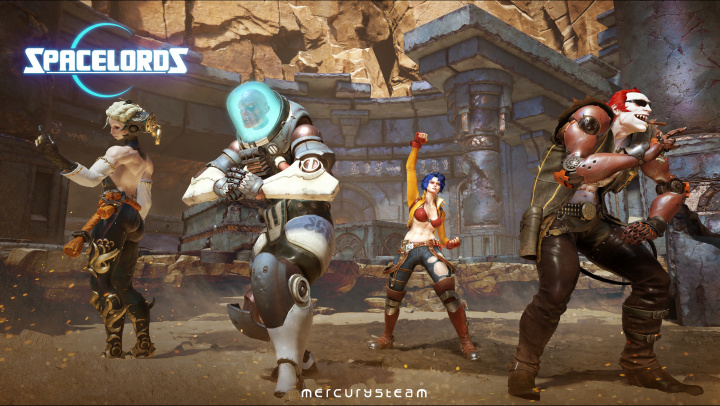 Each SpaceGuild can be customized with its own unique name, emblem and pennant, proudly displaying the Guild's colours for all players to see. Admission to a SpaceGuild can be made public or private, and all members will have access to a team chat, to better coordinate their missions and set up the right strategy.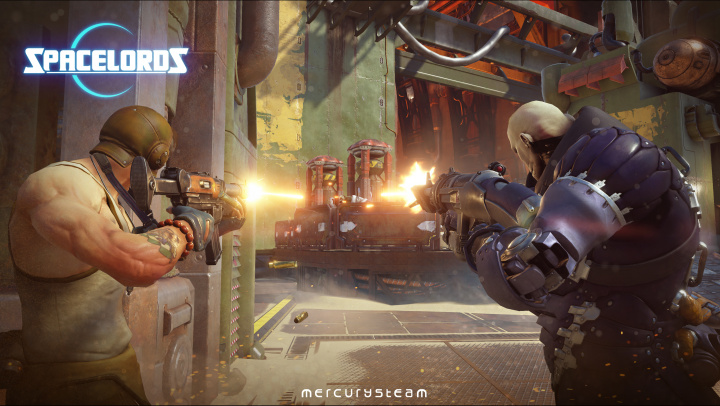 But the SpaceGuilds update is also packed with many other new and exciting features based on the Spacelords' community feedback. These new additions have been designed for both new and veteran players alike, in the form of revised weapons and missions, the inclusion of an ingame radar system, over 200 new Character Cards and an integrated troubleshooting system.
Join a SpaceGuild and conquer the Broken Planet!